Computer Sales
We work directly with our customers to meet their specific needs. Let us know what you are looking for, and we'll find a quality product in your price range.
Completely Customizable Desktops, Laptops, and Servers
All of our servers and desktop computers are fully customizable. Whether you know exactly what hardware specs you need or just know what you need it to do, we can match you with a custom configured system. If you don't know exactly what you need, consult an Allpro representative at no charge to tailor a custom configuration for you, based on how you intend to use it, for what, and where
Thousands of Available Options

Allpro Technology is a discount reseller. We have discount purchase accounts with several major manufacturers and wholesalers, giving us access to over 3,000 items. While we don't stock most of these items, our access ensures we can provide you with the right products from the right manufacturers. We offer servers, laptops, desktops, hardware, and software from all the major manufacturers. Our modest on-hand stock offers the fullest range of options at the lowest possible price. When it's time to order, most items are drop shipped directly to you from our vendor within 2-7 business days. Rush shipping is available, upon request.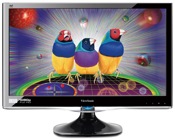 Ready to Purchase Stock Desktop Computers

We stock custom desktop computers, designed to handle day-to-day business and personal needs. Our stock desktop computers come with Intel i5 processors, 8GBs of RAM, DVD-ROM, media card reader, and Windows 10. Need a monitor to go with that computer? We stock 24" ViewSonic LCD monitors and a variety of other common computer accessories and hardware.
1-Year Manufacturer's Warranty

Most of the products we sell come with a 1 year manufacturer's warranty.