Welcome!
---
Allpro Technology is a true full service technology company. We currently provide a full range of computer services to the greater Cadillac Michigan area. Our goal is to assist our customers in every technology department. We have multiple on-staff service technicians so we can help resolve your computer issues within hours, not days. From simple virus removals to full server deployment, our technicians have the knowledge and experience needed to help. We also have multiple web site designers so we can help maintain your existing web site or design a new web site from the ground up.

One of the most valuable services we offer is software development. We have worked with companies throughout the United States and Canada to develop custom software solutions that meet their specific needs. We offer full software solutions ranging from small custom software applications to large enterprise solutions.

Providing a full line of technology services to the greater Lake City and Cadillac Michigan areas.

---
Contact Allpro Technology at (231) 839-7928 or email info@allprotechnology.com
Allpro Technology has been an asset to our Business for many years. They are very knowledgeable and take care of our computer issues right away.
Highpoint Auto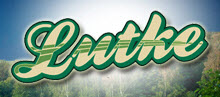 We talk to Marcus almost on a daily basis and couldn't be happier! Even if our problem isn't solved immediately (it is computers we are talking about) we at least have a time frame of when it will be completed! Looking forward to a long business relationship with Allpro!
Lutke Forest Products

We have been working with Allpro Technology for a number of years. They have done custom software programing for our company as well as service on our network and computers. We are very impressed with their programming knowledge, their continuous improvement to their programs and the first class way of handling details. We have also been very satisfied with their networking, service and maintenance abilities on our office equipment.
Hoitenga Insulation, Inc.

Allpro's technicians are great! They know their stuff and are efficient and friendly. I would (and have) recommended their services.
Dutchman Tree Farms

Premium support
Allpro Technology prides itself in providing support for all of its products and services by email, phone or remote connection. Allpro Technology will help from the initial purchase or install, through the setting up of the program and whenever you need us after that.
Remote access support allows us to invite you to an online support session. Once you join the session we will be able to control your computer remotely with our Monitor, Keyboard, and Mouse. This will allow us to help you visually, rather than trying to explain steps over the phone or via email. This advanced technology is sure to make even the most difficult issue a breeze.

Office Hours are M-F from 9a.m. to 5p.m.
After hours services available for an additional cost.