Allpro RMM Services
Allpro Technology LLC provides your organization with complete workstation and server protection that acts as the first line of defense against viruses and security threats as a result of outdated Anti-virus software and unpatched systems. We will also ensure that your critical files and folders are continually being backed up* and protected in the event of a user error, PC failure or natural disaster. Our #1 goal is to keep your PCs safe and your employees productive. *Backup service is optional.
Complete Workstation\Server Protection and Monitoring for your Business
Every minute counts in today's fast-paced business environment. Stop wasting your valuable time and energy on the planning, selection, deployment, testing and updating of your Anti-virus software. Don't leave the safety and security of your network environment in the hands of your employees by holding them responsible for keeping their backups and PCs up to date with the latest Windows and 3rd Party software security patches. Your employees should focus on their daily job versus managing their workstation.

For a customized quote, call (231) 839-7928 or email info@allprotechnology.com

---

1. Minimize Downtime
Downtime is a huge threat to businesses. It leads to a lost revenue and your customers lose trust in your business. When your systems go down, your employees lose access to all of their data including the email and software they use to perform their jobs. Meanwhile, you are paying for employees, buildings, and lost productivity. Customers will be unable to contact you and you will not be able to meet their expectations. RMM is the perfect tool to keep your systems running. There can be many reasons you lose access to your computers, but if you don't keep watch over them, you won't be able to stop it before it happens. RMM services typically watch your computers 24/7 and can proactively address any issue that causes downtime.

2. Security
Security is a top priority for businesses and consumers. Dealing with sensitive business and client information means that you have to make sure that data is not lost or stolen. Security issues can damage your reputation, incur significant expenses, and cost you customers. Security issues can also contribute to your downtime and leave you backpedaling to fix mistakes.
RMM will monitor your systems and make sure that all threats are stopped in their tracks. You will have peace of mind that your data is secure and that you won't lose important information. Having the right security is important to protect your company from lost data.

3. Reduced TCO
Total Cost of Ownership can add up in IT. Hardware, software, staff, and maintenance all take a lot of capital and investment. There are many costs that arise from running your IT systems. With an RMM you can reduce these IT costs by having a professional staff working on your systems at a predictable, monthly rate.

4. Maintenance
RMM will handle all your regular maintenance. It is important to keep your systems well maintained with software and security updates, and monitoring overall system health. When your system is healthy, your business is healthy. RMM monitors your technology, monitors its health, and ensures you can access your data to do the work you need to do.

5. Productivity
A key reason for implementing RMM is to improve your productivity. Your business only expands if you are growing it, and lost productivity can hamper that growth. RMM will monitor and maintain your technology, so you and your staff can stay focused on providing your products and services to a growing number of customers.
---
Threats Facing Small to Medium Businesses Today
There are many technology threats that face a small to medium business in today's technology driven world. The implementation of an RMM solution allows the business owners to have a peace of mind that they are doing everything they can to prevent these issues. According to DATAPRO, "95% of small and midsize businesses have an anti-virus installed, but 74% still experienced attacks last year." An RMM solution is much more than an antivirus program, it makes sure that your computer is up to date and has the latest security updates. Although RMM solutions can not completely eliminate the chances of issues, it can heavily reduce the chances with a proactive approach.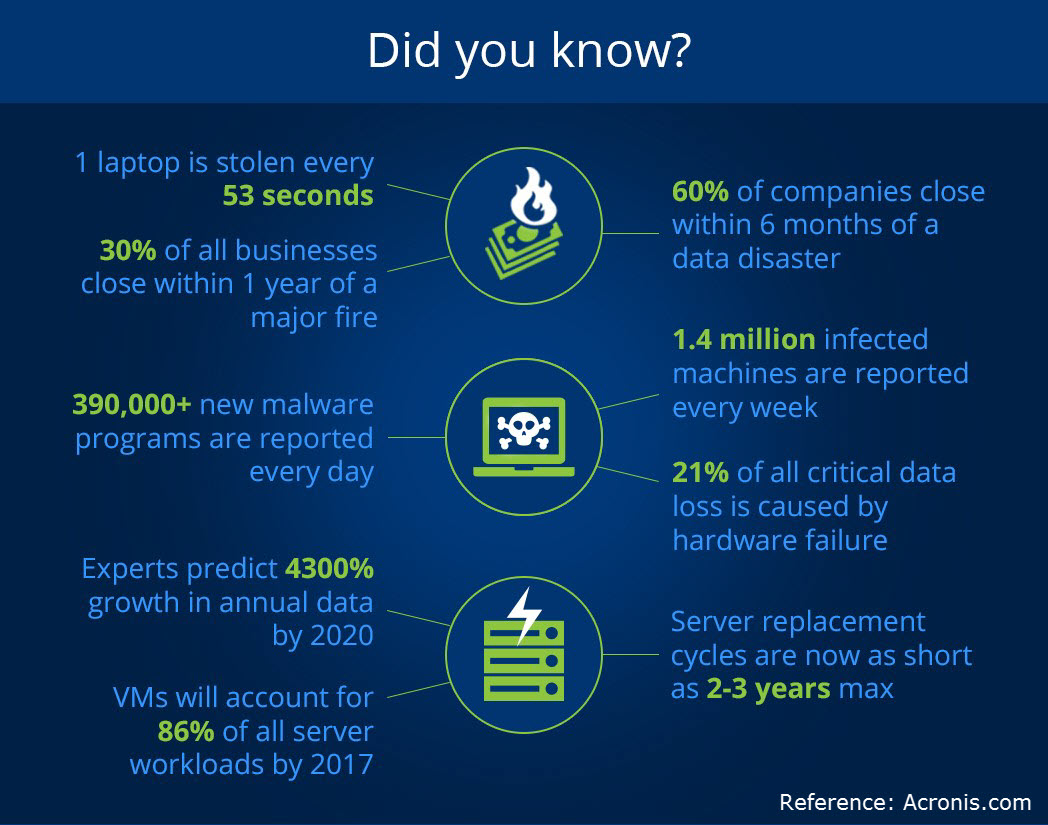 Email Worms



Network Viruses
Spyware
Data Theft
Phishing Attacks
Ransomware
Email Spam and Malware
Security Threats
Unexpected Hardware Issues
---
Alllpro RMM Features
Leverage Our IT Expertise and Experience!: You and your employees have more important things to focus on, and the ongoing safety and security of your PCs shouldn't have to be one of them. Leverage our AV Defender solution for maximum protection and insight.

Reduce Operating Costs: One security incident or an unpatched workstation can stop your employees from being 100% productive, which will affect your bottom line. A virus can hit many machines and take weeks to eradicate. By removing this risk, it will save you money!

Protect Your Company's Critical Assets and Information: Combining our award-winning AV software with our patch management solution will ensure an additional layer of protection for your workstation environment. We will ensure that all of your Microsoft applications and platforms, as well as your 3rd Party applications remain up to date with the latest patches.
24/7 Essentials Monitoring



Software & Hardware Reporting
Anti-Virus Monitoring
Anti-Virus Updates
Threat/Status Reporting
Windows Patch Management
3rd Part Application Management
Patch Status Reporting
Hardware Life-Cycle Assistance

Detailed Reporting



Convenient Billing Options
Low User Noticeability
Quick and Easy Deployment
Convenient Billing Options
Option: Online Backup Management
Option: On-Site Backup Management
Option: Backup Monitoring
Option: Remote Access Users
RMM OVERVIEW SLIDESHOW
click the arrows to progress through the slideshow or swipe on your phone or tablet.